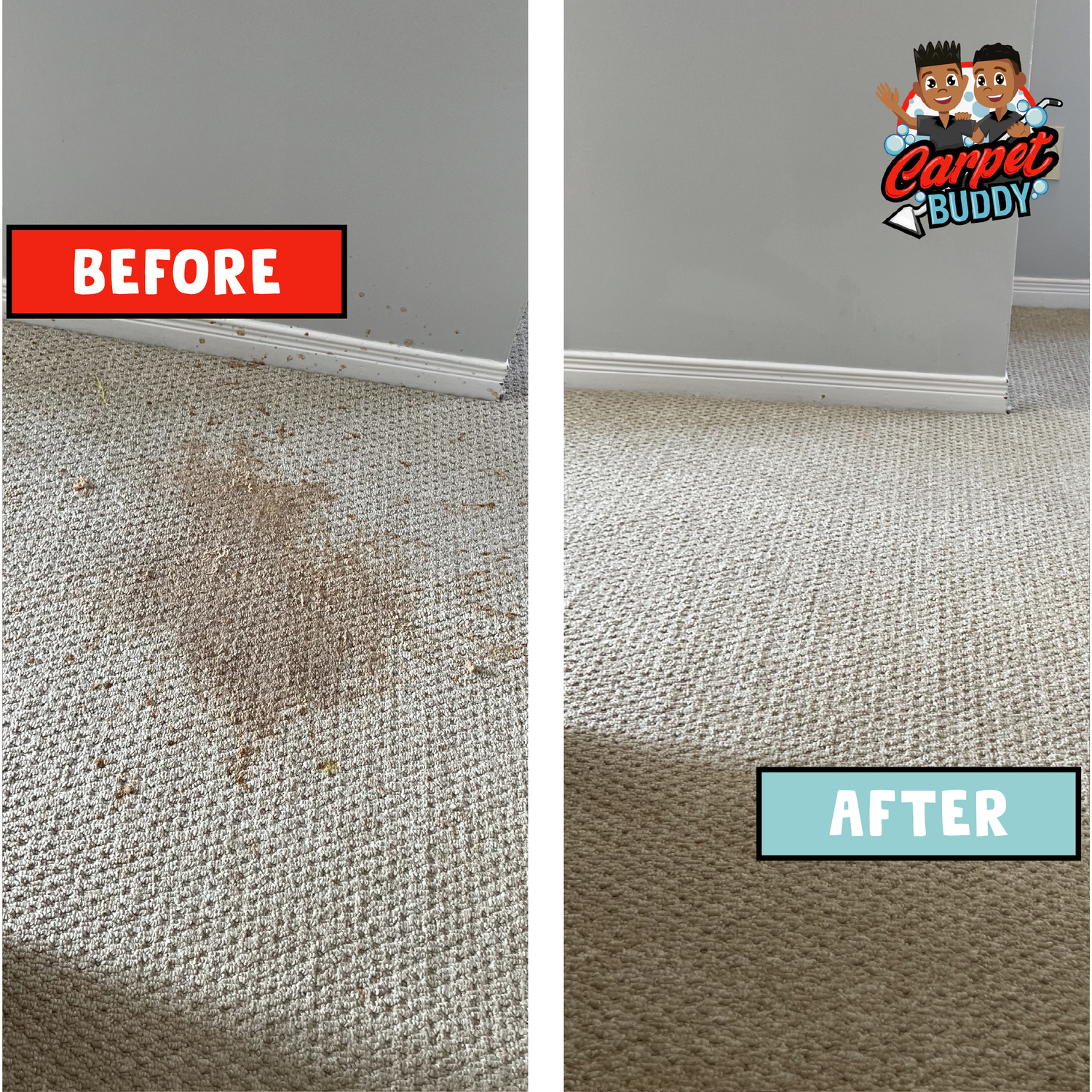 Who Is Carpet Buddy?
With over 10 years of experience in the carpet cleaning industry, we decided to finally start our own company to serve clients with a higher level of standards. We are proud to serve both commercial and residential clients across Ottawa and Gatineau. Carpet Buddy specializes in carpet cleaning, odour removal, rug cleaning, and stain removal.
Book Now
Check out our work!
Before

After
Why Choose Carpet Buddy?
With so many different carpet cleaning companies in Ottawa, let us show you what makes Carpet Buddy unique!
Affordable Pricing

We aim to provide quality carpet cleaning services at prices you can afford. For an exact quote you can use our Booking feature at the top!

Transparent and Reliable

We aim to build longlasting relationships with our clients and pride ourselves on transparency. Before we clean your carpets, you will always know how much you are paying and what exactly you are paying for.

Satisfaction Guaranteed

The happiness of our customers is what matters most to us. If you aren't satisfied with your carpets after we finish, let us fix it free of charge!
Frequently Asked Questions
How do I get a quote for carpet cleaning?

If you are looking to get your carpets, upholstery, or rugs cleaned, you can either use our online booking tool here or send us a message. We can provide you a quote once you have given us all the information (how many bedrooms, size of the rug, any stains, etc) and sent photos if needed.
What services do you offer?

Aside carpet cleaning, we also offer pet odour removal, upholstery cleaning, stairs step cleaning, and rug cleaning. We offer our services to both residential clients and commercial businesses.
Where do you operate?

We operate in both Ottawa and Gatineau.
How will my carpets be cleaned?

We often have a team of two on-site to clean your carpets or rugs. We use professional carpet cleaners along with stain remover when needed. Our shampoos are designed to remove odours, pet urine/messes, and bring your valuables back to life.

Our team has over 10 years of experience and know how to handle each rug, couch, and carpeted room as delicately and accurately as possible.
How do I book?

Thank you for your interest! You can either contact us directly at (613) 909-0629 (text or call) or use our online booking tool at your own convenience.
How can you guarantee my stains will come out?

This is the reason we need some extra information in advance if there are stains, like how long the stains have been there and what caused it. We will always let you know upfront ahead of your appointment if it will be possible to fully remove them or not. If you are not happy with the end results, we are happy to come and fix it up!